---
Ride Longer! Much Longer!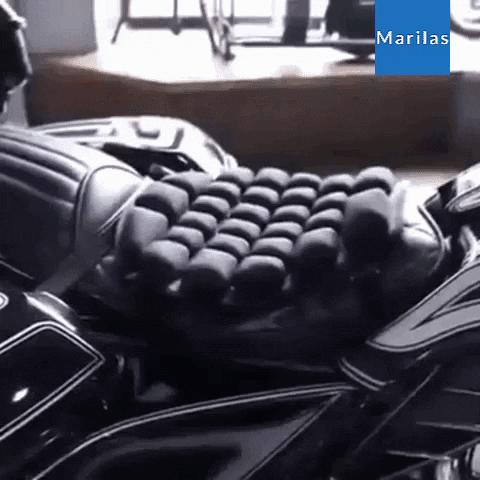 Let's Face It... Bike Seats Aren't All That Comfy.

As a Biker, you know the aches and Pains of Riding All Too Well. Our Motorcycle Comfort Seat Will Minimise Annoying Bumps and Vibrations that Plague all Bikers and Make Your Rides Comfortable Like Never Before! The Hype cushions provide an additional layer of padding in-between you and the seat and will completely change your motorbiking experience!
Benefits
COMFORT LIKE NEVER BEFORE - Ultra-soft air pocket technology significantly reduces pressure on your bottom and backside to make for comfortable, painless, and injury-free riding in the long-term.
RIDE FOR LONGER, MUCH LONGER - We've all experienced that moment when riding - your bottom and backside are so soared that riding is no longer a pleasure. Well... Thanks to the ComfortSeat now you can double or even triple your ride time because let's face it. Who doesn't want to ride all day? Especially if it's pain-free!
FITS MOST MOTORCYCLE MODEL - The universal design allows it to be fitted to 99% of motorcycles. The ComfortSeat's design is engineered to cushion your bottom when sitting, so don't worry if the shape is not accurate and exactly like your bike seat.
PREVENT INJURIES - Studies show that in just 1 hour of riding, the rider is exposed to vibrations comparable to that of a tractor operator for as much as half a day of fieldwork. The AirSeat reduces shocks and vibrations to ensure a smooth ride all the time - thus you're no longer exposed to the pressure that could lead to injuries.
ADJUST FOR PERFECT COMFORT - Fill the ComfortSeat up to max capacity-place, then sit on it and slowly open the air valve to release air as you move around on the pad slowly until you reach your ideal comfort level.
EASY TO INSTALL - Its easy installation makes It even more amazing. The ComfortSeat can be installed on any motorcycle. No tools at required! Just place it on top of your existing seat or for some motorcycles you may require to detach your seat and then attach the AirSeat.
All you need is 10 seconds!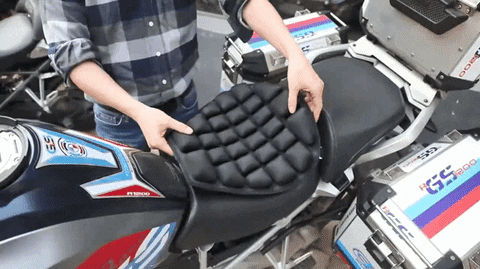 Quality Check on all orders before shipping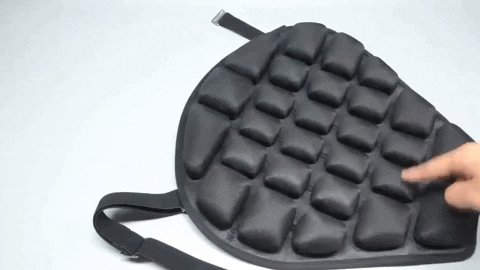 PREMIUM MATERIAL- Lycra diving elastic fabric feels delicate and soft, greatly improves the feel of the cushion and the recovery of the crease


What's in our package
Size: 40 x 35 cm

1x Motorcycle Comfort Seat

1 x Air Pump